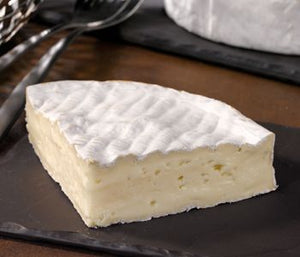 France
Normanville - Creamy and Mushroom (150g - 175g)
Regular price
$13.95
$0.00
Unit price
per
The Graindorge family tradition began in 1910 with Eugène Graindorge, farmer turned cheese maker and maturing expert of his town's namesake cheese, Livarot. Today, Graindorge is still based in the traditional Normand town and family tradition and terroir intersect with modern dairy science.
Normanville is a soft camembert style cheese. The raw milk from the Normandy pastures is the key to the elegant farmhouse flavour of this cheese. It is made in the tradition of Norman cheeses and is ripened for 7 weeks. It is creamy, tasty, and with an amazing melt-in-the- mouth texture, perfectly contained in a white, velvety rind.
Normanville pairs very well with a red wine from Burgundy or Bordeaux.
---