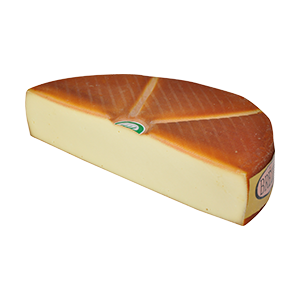 France
Raclette Brezain - Pasteurized Cow's Milk (150g - 175g)
Regular price
$13.09
$0.00
Unit price
per
Raclette Brézain is different from other smoked raclette cheeses because, unlike the others, it is actually smoked with wood instead of flavoured with smoke. This makes an enormous difference in terms of the taste and the quality of the cheese.
The interesting thing about how this cheese is produced is that it is exposed to a beech and juniper wood fire. This gives the cheese a delicious flavour and a beautiful orange-brown rind, marked with the burning plate on which it is placed.
FLAVOUR: It has a strong odour that is reminiscent of sitting in front of a fireplace on a winter evening. It posesses a lactic and smoked taste.
HOW TO SAVOUR: This cheese is ideal for evenings with your family or with friends when fondue is on the menu. It is perfect for your week recipes or in a summer hamburger.
Try it with a White Pinot or an amber beer.
---