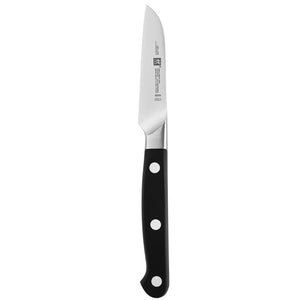 Zwilling J.A. Henckels
Pro Paring Knife - 3"
Regular price
$104.99
Sale price
$125.00
Unit price
per
ZWILLING Pro 3" Kudamono Paring Knife - Small Asian vegetable knife with a strong blade, straight cutting edge and firm tip, mostly hollow ground. Cleans, peels and cuts small fruit and vegetables. Also suitable for cutting out spots and blemishes.
Item # 1002743 (38400-091)
---